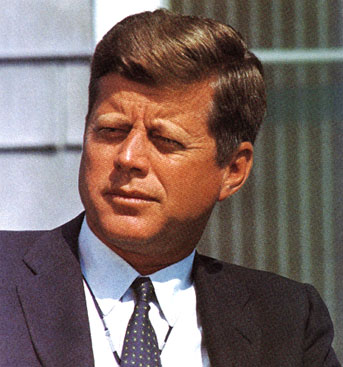 November 22, 1963
Dallas, Texas
In less than
a second,
America died.
CONTENTS

"If you shut up the truth and bury it under the ground, it will but grow, and gather to itself such explosive power that the day it bursts through it will blow up everything in its way."

- French author Emile Zola

"Treason does never prosper.
What's the reason?
When it prospers,
None dare call it treason."

Sir John Harrington
Behind the Bushes
+ Nixon admitted he was in Dallas, but gave conflicting accounts. To read about those conflicting accounts click here or click here.
Is there other evidence to tie Nixon to key players in the JFK assassination? Yes, there is! Look at this bombshell document that states Jack Ruby worked for Nixon: Click here. And Ruby was just a punk with no connections to anyone?

+ One of the most tantalizing nuggets about Nixon's possible inside knowledge of JFK assassination secrets was buried on a White House tape until 2002. On the tape, recorded in May of 1972, the president confided to two top aides that the Warren Commission pulled off "the greatest hoax that has ever been perpetuated." Unfortunately, he did not elaborate. But the context in which Nixon raised the matter shows just how low he could stoop in efforts to assassinate the character of his political adversaries.

The Republican president made the "hoax" observation in the immediate aftermath of the assassination attempt against White House hopeful George Wallace, a long-time Democratic governor of Alabama. The attempt left Wallace paralyzed below the waist. Nixon blurted out his comments about the falsity of the Warren findings in the middle of a conversation in which he repeatedly directed two of his most ruthless aides, Bob Haldeman and Chuck Colson, to carry out a monumental dirty trick. He urged them to plant a false news story linking the would-be Wallace assassin — Arthur Bremer — to two other Democrats, Sen. Edward Kennedy and Sen. George McGovern —possible Nixon opponents in that year's fall elections. "Screw the record," the president orders on at one point. "Just say he was a supporter of that nut (it isn't clear which of the two senators he is referring to). And put it out. Just say we have an authenticated report."

As well as helping to perpetuate the Kennedy assassination "hoax" by turning down Haldeman's proposal for a new JFK probe, Nixon had a major hand in perpetrating it. In November of 1964, on the eve of the official release of the Warren Report, private citizen Nixon went public in support of the panel's coming findings. In a piece for Reader's Digest, he portrayed Oswald as the sole assassin. And Nixon implied that Castro — "a hero in the warped mind of Oswald" — was the real culprit.

He claimed that Robert Kennedy, as attorney general, had authorized a larger number of wiretaps than his own administration. "But I don't criticize it," he declared, adding, "if he had ten more and — as a result of wiretaps — had been able to discover the Oswald Plan, it would have been worth it."

Whoops! The president apparently didn't realize his reference to "the Oswald Plan" didn't square with the government's official lone-killer finding. For if Lee Harvey Oswald had been solely responsible for the assassination, then there would not have been anyone for Oswald to conspire with about his "plan" — on a bugged telephone, or otherwise. Was Nixon inadvertently revealing his knowledge that Mob leaders (Robert Kennedy's main wiretap targets) had a role in President Kennedy's slaying? Was such a belief based on information acquired as a result of Nixon's own solid ties to organized crime and the Mafia-infested Teamsters union? Source: click here.

+ A photograph exists of the Texas School Book Depository while the Dallas Police is sealing off the building. Among the bystanders is a civilian that could be a twin brother of George H.W. Bush.
George on one of his Zapata oil platforms
+ George H.W. Bush is provably lying about his CIA career. He claims that his CIA directorship in 1976 was his first job for the CIA. Difficult to believe? Page 3 will show the proof for this lie. The truth is that he was actively involved in the preparation and financing of the ill faithed Bay of Pigs invasion, as a high ranking CIA official, at which time he made acquaintance with the now notorious CIA agent and Iran Contra operative Felix Rodriguez, a veteran of the Bay of Pigs and Operation 40.



Felix Rodriguez and Luis Posada Carriles:
Veterans of the Bay of Pigs, members of Operation 40, friends, anti-Castro Cuban exiles,
CIA assets, trained assassins and operatives for Iran Contra.

Jim Marrs : During that time, during the time of the Bay of Pigs, while you were training and moving around in the Caribbean, No Name Key and all that, did you ever hear the name George Herbert Walker Bush?

James Files: Oh Yeah!

Jim Marrs: What was his role?

James Files: George Herbert Walker Bush. I don't know if, I think a lot of people are not going to believe this, but he worked for the CIA back as early as 1961 that I know of.

Jim Marrs : How did he work? What did he do?

James Files : I don't know all he did, but he did a lot of recruiting work. I know he was there at the beginning for what we called Group 40, a special operations group, Group 40. If you wonder what Group 40 was, an assassination group. Operation 40 was a top secret CIA project to train selected cuban exiles in guerrilla warfare and assassinations, aimed against the Castro regime. Apart from Felix Rodriguez, other members were now infamous CIA agents and Anti Castro terrorists like Luis Posada Carriles, Orlando Bosch, Guillermo and Ignacio Novo Sampoll and later Watergate plumbers Frank Sturgis, Eugenio Martinez, Virgilio Gonzalez and E. Howard Hunt. Most of the operation 40 members were recruited from JM/Wave, a much larger clandestine operation to train a cuban exile army for the Bay of Pigs invasion. JM/Wave is headed by CIA official Theodore Shackley. James Files, the confessed gunman on the grassy knoll, was recruited for the CIA by David Atlee Phillips on a recommendation of Ted Shackley. Shackley becomes George Bush's deputy director for Covert Operations in 1976. The CIA controller of JFK's assassin is provably close to Shackley, Shackley is provably close to Bush. Not significant?

Ted Shackley

Shackley's second man in command of JM/Wave is David Sanchez Morales, who is also working close with David Atlee Phillips and develops a reputation as "best CIA assassin for Latin America". Cuban State security officials speculate that Morales was the "dark complexed man" as seen by several witnesses in the 6th floor window of the Texas School Book Depository. Just after telling friends he was afraid of his "own people", and just before he was scheduled to testify for the House Select Committee of Assassinations, Morales died in 1977 a sudden heart attack under mysterious circumstances. Under influence of alcohol, he had hinted to close friends that he had been involved in the Kennedy assassination (We took care of that bastard, didn't we?"). Morales was a big muscular man of very dark complexion, nicknamed "el Indio". Several witnesses on Dealey Plaza, most of whom were not called to testify before the Warren Commission, described a man fitting Morales. These witnesses saw such a man in the windows of the sixth floor of the Texas School Book depository shortly before Kennedy's motorcade passed by, as well as minutes after the shooting, fleeing from the back of the building with two other men in a station wagon.

David Sanchez Morales
George and Felix chilling in the VP's office.
+ Bush and Rodriguez are still close personal friends today, as can be well documented. In 1967 Rodriguez is heading the CIA team that tracks down Che Guevara in Bolivia, ending with his murder.

Above is a picture of Felix Rodriguez with a captured Che Guevara. Rodriguez still shows Guevara 's Rolex watch and the transcripts of the interrogations to intimate friends in his Miami home, which is decorated with photos of him and his old friend George. Below a 1988 Christmas note from George to Felix referring to Iran-Contra hearings.
George and Felix
"The great enemy of the truth is very often not the lie, deliberate, contrived and dishonest, but the myth, persistent, persuasive and unrealistic."

John F. Kennedy